10 Understated Fashion Items That are Cheaper Than You Think
Sep 17, 2018
When working on your budget, there are so many basic things you take for granted and you don't even question where to buy them from. Sometimes, you just expect expensive items to stay expensive forever (like technical clothes) or you work on the assumption that big brands are overpriced, period. Everyone is, of course, entitled their own shopping plan, and yet there is one simple rule it's worth being reminded of: you can always buy cheaper items, but most times you can't buy the same item for much less
1. Basic Running Jacket
Sports clothing and technical equipment are often overlooked as something you only need if you are a professional - or a bit posh. And yet, apparently, even normal people get cold in winter or have sweaty feet! Let's take a look at one of the most popular sports brands of all times-Nike. Nike is a good example of a brand that is mostly seen as simultaneously reliable and pricey. A simple search on their website - no second-hand clothes, no vouchers, just to check the starting price - will reveal that a basic running jacket costs a little over £50. This is definitely an everyday product, your sporty pick for the cold season. Any equivalent jacket with the same features (waterproof and adjustable hood, literally the basics) will not cost you a penny less. In fact, if you check the specifics, even so-perceived cheap brands - Decathlon, for instance - can only offer either cheap alternatives or same-price equivalent products.
2. Socks
One seriously overlooked and yet precious everyday item are socks. Who wants to invest money when you can grab a pile of cheap ones from a supermarket or from big low-cost retailers? Nike's basic socks are priced between £8 and £9 for 3 pairs, which means about £3 per socks. Their socks are not only reinforced to last longer (maybe you won't need to throw them away after a month) but they are also over %80 cotton. When you break it down, £3 for a pair of quality socks - that will last for at least double the time - doesn't sound that expensive, right?
Another sporty must are, to no one's surprise, running shoes. Nike's basic shoes are always priced a little over £30 and they stay easily below £50. Their starting price is often similar, of not less than all other big brands - like Adidas, Salomon, and Asiscs. Actually, if you check the most recent online reviews, the most popular Nike's shoes show an average price of £100 against a £10-£20 more for rival brands. You could argue for hours about which brand is the best; but they are all good ones, and if Nike offers a better deal, why not take it?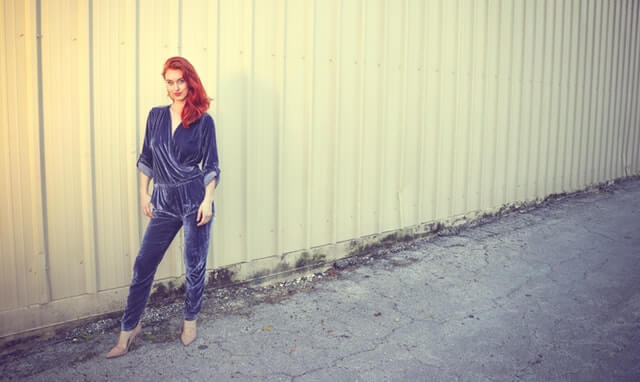 4. Jumpsuit
Moving to more fashionable outfits, one very popular item that doesn't get enough credit for is the rising star of fashion - the jumpsuit. From casual ones to fancy designs, they are always more expensive than most the items - up to around £100 for big brands. What makes them priceless is the fact that they are a complete outfit per se. Think about it: even a dress might need tights! You have your look sorted, plus you can use them all year long if you add some warm extras. A lifesaver.
What's more understated than underwear? People tend to see only too categories when it comes to underwear: the everyday pieces, characterized by poor quality by default, and the fancy alternative for a special occasion. There is a lot of middle ground between a pile of underwear for £3 and a super expensive bra worth £60. Actually, the basic sports bra from Victoria's Secret costs about £15. All their products have a guaranteed perfect fit (you get measured for free) and they have a pretty amazing audience's response.
Victoria's Secret is also one of the several good options when buying yoga pants. The price might scare you (£35), as it might scare you to find TK Maxx doesn't really have anything cheaper than a tenner (which means, the original price was at least £20). If you have ever bought cheap yoga pants, you already know what the price difference means: good yoga pants simply last. They never lose their shape, they're not see-through when stretched, but are not too tight for your circulation. You can wear them outside the gym and feel extra comfortable. They're not leggings or thick tights - they're supposed to cost a little bit more!
7. Birkenstocks
Those who have never own a pair of Birkenstock shoes will wonder what is the matter with paying over £40 for what looks like bulky flip-flops. To celebrate the first official Birkenstock store opened in the UK (hooray!), here's a simple answer to this question: first-time buyers always become forever buyers. It is not easy to find a good balance between summer and British summer, not to mention between summer and summer in London. This brand created a hybrid (which now comes in all shapes and colours for everyone's taste) that can stand long-distance walks (including underground walks in London), has a waterproof sole (British showers, we fear you no more!), and can match a great variety of outfits. It probably costs two or three times any brandless summer shoes, but they last for years and are designed to go gentle on your back, in spite of being flats.
8. Sunglasses
Following the summer vibe, sunglasses are extremely important for your eyesight. You might still think it's either Primark or Dolce&Gabbana, but you can definitely find quality lenses for a decent price. Sunglasses are a fashion statement, it's true, and the most fashionable brand of the moment might have crazy prices. And yet, if you understand that a reasonable price for decent materials ranges between £50 and £100, you could easily be set up for life with a good brand (even some Ray-Ban's glasses are under £100). Plus, all big brands normally come with a warranty - from 2 years up to a life-long coverage.
9. Gloves
Gloves. Do people still wear them? They should because a pair of technical fleece gloves or nice-looking wool gloves will provide your whole upper body with warmth (that's science) without compromising your budget. Synthetic £1 gloves from Primark are a cute present, but there's physically nothing in their texture that can warm you up; a tenner for your fingers seems only fair.
10. Fleece
Last but not least - actually, saved especially for the ending in case you just skimmed through the list - a hidden under jacket or fleece, because winter is coming. We all agree that a fleece sweater is incredibly unattractive, but so is hypothermia. Either you go for one or those, if you choose a 'second skin' (waterproof extra thin jacket to squeeze under your coat), they will allow you to choose any outfit, no matter how cold, and you can just take the extra layer off with your raincoat. Sports brands like North Sails or Napapijri might seems pricey (from £30 to £60 on average), but it's hard to put into words how precious and long-lasting these items are.
Time to go out there and make some clever shopping!