12 Subscription Boxes that are Worth the Monthly Cost
Aug 24, 2018
If you want to receive products on a regular basis without the hassle of running to the store, then one of the best ways to do this is to get a subscription box. Many companies offer a service where you can try multiple products and pay a regular fee, which normally works out cheaper than buying the products individually. Plus, the best thing is that you can receive pretty cool treats on the regular - think of it as getting presents all year round instead of waiting for Christmas, birthdays and special occasions. Below you'll find 12 subscription boxes that are worth the monthly cost:
1. Hippie Flower
Hippie Flower, also known as "the coolest underwear club", is a monthly subscription box that sends you beautiful pairs of knickers to your door. At £8.49 a month, you can receive a Mix It Baby Box (which consists of cheeky underwear), the Cheeky Coverage Box (which is full of thongs), or the Full Coverage Box (which contains conservative-style underwear). First established in New Zealand, this brand supplies its box to its country and Australia, but you can also receive it in the UK for an additional £7.00 fee. Not to mention, you can also get a discount if you're a first time customer!
Birchbox is the reigning champion of subscription boxes as it is the #1 beauty box in the UK. You can sign up for a monthly, six-monthly or yearly subscription and receive five beauty products (normally worth a lot more individually) straight to your door. A monthly subscription costs £10, a six-monthly subscription costs £60 and a yearly subscription is £110. In addition to this, you'll have to pay postage and packaging for £2.95. The contents of each box accompany a theme for that month and Birchbox has collaborated with many brands, so you can receive a variety of beauty products to use and try out.
Over the past several years, Glossybox has become a firm favourite for many beauty lovers thanks to the online blogging and vlogging communities, and it's not hard to see why. The brand, which guarantees "the ultimate beauty experience", often features top beauty brands including Illamasqua, L'Oreal, Espa, and YSL. A one-month plan costs £10, a three-month plan costs £28.50, a six-month plan costs £54 and a 12-month plan costs £120.00. Posting and packing costs £3.25. You can also gift a Glossybox subscription to a friend or a loved one.
If you're both beauty-conscious and socially-conscious, then check out Love Lula! This is a natural, organic, and vegan beauty brand that allows shoppers to purchase products individually or order the entire discounted beauty box. If you subscribe to the monthly box for £13.95, you can receive natural beauty products to your door.
If you often find yourself munching on a lot of snacks and junk food, then it's time to make the switch to a healthier lifestyle. Thanks to Graze Box, you can order delicious, wholesome and tasty snacks that are healthy and will satisfy your appetite, such as nuts, seeds and protein balls. You can opt-in for a protein box, light bites or a variety box. Need something a little more to sweeten the deal? One box only costs £3.95!
Can't wait to get your hands on the newest tech and electronics? Why not grab more of those shiny new products for less from a subscription box service like Gadget Discovery Club? With this subscription service, you can get your hands on one exciting, high-quality gadget ever month while saving a minimum of 50%! Just a few examples of the products you can expect from Gadget Discovery Club include products like wearable tech, smart home devices, solar gadgets, and more!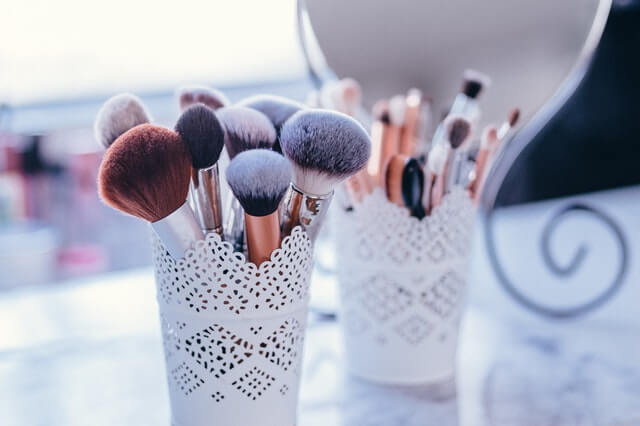 LookFantastic is an online retailer that sells luxury and premium beauty products. While you can shop online for makeup and skincare items, you can also subscribe to the LookFantastic Beauty Box. Subscriptions start at £13 and you can choose a monthly, 3-month, 6-month or 12-month subscription package. Whatever you choose, delivery is free and you can treat yourself to pretty products.
For a lot of people, life can get very hectic so finding the time to complete a food shop and cook meals from scratch every night can be quite the challenge. Enter HelloFresh, a service that delivers fresh ingredients and inspiring recipes to your address. You can choose a Classic Box (and create fuss-free dinners from scratch), the Rapid Box (perfect for those who want to make meals in less than 20 minutes) or the Family Box (suitable if you cook for your entire family) for £5.83 per meal, and dietary requirements (i.e. vegetarian) are taken into consideration. Did we mention that delivery is free?
9. Dollar Shave Club
The Dollar Shave Club is an American company that delivers razors and personal grooming products to your home so you can keep your beard trimmed and in check. For only £5 and with free delivery, you can receive a razor, four cartridges and shave butter. Plus you don't have to pay for additional feels and there's no commitment so you can cancel at any time.
10. Secret Scent Box
If you love a good fragrance, then check out the Secret Scent Box, which gives you a 30-day supply of three fragrances from £13, so you can update your fragrance collection with top brands - from Hugo Boss to Marc Jacobs. You can receive women's or men's fragrances, and you can order a Secret Scent Box as a gift. Delivery is free and you don't have to commit - you can cancel at any time.
11. Bathbox
If you like to relax and unwind with a bath from time-to-time, then treat yourself to a monthly subscription box full of bath bombs, soaps and salts from Bathbox for £9.99 (plus posting and packaging).
For those who are vegan or transitioning into it, finding vegan products can be tough, so The Vegan Kind sells beauty and lifestyle boxes and you can opt-in to three-month, six-month or a twelve-month subscriptions. A vegan lifestyle box is £8 (plus posting and packaging) and a vegan beauty box is £12.75 (plus posting and packing.)