6 Ways to Get Out of the Heat And Enjoy The End of Summer
Aug 03, 2018
Summertime is the perfect time to enjoy warm weather, chill out and relax. It's also the season for a heatwave, which is fantastic for some but kind of annoying for others, but we have good news. During the summer you can find some affordable ways to stay cool and have some fun, without having to spend a single penny before summer is over!
Spend the day with some of these affordable days out and attractions and get some inspiration without to much perspiration!
1. Theatre Shows and Events
Throughout the summer, many towns and cities across the UK have events that are taking place. Even though a lot of events require you to pay for entry, you can find many events that will allow you to attend for free. Check out your local area for free funfairs, concerts, film viewings, music festivals, food festivals, carnivals and parades - and get entertained. You can even find discount theatre and concert tickets online. Hit up the London theatre's and stay cool and entertained!
2. Zoo's and Aquariums
What better way to stay cool than taking your family to explore the animal kingdom? This is a winner with the kids as they can cool off with Sea Life Aquariums and Attractions and enjoy looking at pretty sea creatures.
A true oasis, Sea Life is a great way to cool off this summer affordably sine your family and friends can get group discounts and voucher codes for everyone! Gather a big group and explore the wonderous underwater creatures here!
3. Museums
If you are into the arts, history and culture, then attending your local exhibition may be just the thing to enhance your interests. Many museums are funded but arts councils and organisations that specialise in history and culture, so you can walk in and attend for free (and donate if you wish.) Visiting your local museum is a great way to broaden your horizons and expand on your knowledge without having to spend any money.
Our tip? Use a student discount to get exclusive rates or free entry and look up the local museums special events. Many museums offer free entry every first Friday of the month or offer special discounted rates for new exhibits so you can stay cultured and cool inside.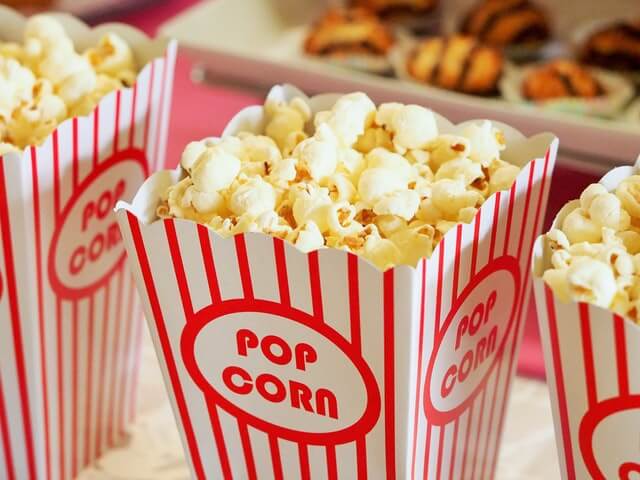 4. Movies
Anyone knows that going to the cinema can be pretty pricey. However, there are places where you can go and watch a film for free! Many local parks and public locations have film viewings in the evenings or on the weekends during summer, so you can attend after work or in your spare time. Grab a blanket and some lawn chairs and post up on the grass to enjoy films in your community.
5. Swimming pools
Usually, going to a swimming pool means that you have to have gym membership, which obviously costs a monthly fee. However, you can access free swimming pools in many local areas so get your favourite swimsuit on, head out, get swimming and chill by the poolside.
Have a friend with a pool? Offer to be in charge of food and drinks and have a whole group over for an End of Summer Pool Party. They can offer up the venue and you can offer up the refreshments in return, so everyone can cool off and have fun!
6. Music
Let's be honest: most of us can't afford a ticket to fly out and attend Coachella, but that doesn't mean you can't enjoy a music event. You can find free music festivals around the UK or you can volunteer at a festival for free entry. Alternatively, you can search for music events at your local venue (e.g. a jazz night at your local bar).
Fan of open mic's? Some local café's offer musicians the opportunity to play live crowds all you have to do is enjoy a latte or cup of tea and listen to up and coming musicians and singers perform to get a great show for the cost of a cup of joe.
What free things will you do this summer?