Affordable Loungewear at Mainline Menswear
Jul 16, 2020
All of us are staying home more than usual which is a great excuse to buy some new loungewear! Noone wants to wear jeans or uncomfortable trousers while they're working from home. You want to be as comfortable as possible yet look stylish. This is where Mainline Menswear comes to the rescue. Mainline Menswear is a top designer clothing brand that stocks your favourite brands including BOSS, Armani, Ralph Lauren, Lacoste, Nike, and so many others. Here are some of our favourite loungewear picks from Mainline Menswear:
BOSS Bodywear Logo Tracksuit
If you're looking for a sleek tracksuit set then perhaps you would like this BOSS Bodywear Logo Tracksuit? The black colour makes this tracksuit look sophisticated and classic. It's a basic set that you can wear around the house, to the pub or in the gym. You can also get free next day delivery when you buy this tracksuit as it's over £150.
Ralph Lauren Lounge Shorts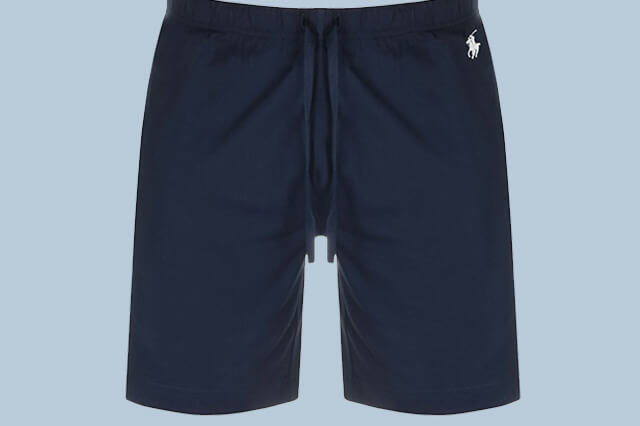 Currently, you can get 20% off selected Ralph Lauren styles. These Ralph Lauren Lounge Shorts in navy are currently £32 in the sale. These are the perfect comfortable shorts to add to your wardrobe for summer. Great to wear casually around the house and for casual events including barbeques with family and friends. They are a deep navy blue colour and have the trademark Ralph Lauren logo embroidered at the top. With the drawstring fastening, you can have it as loose or as tight fitting as you want. If you have eaten too much barbecue food you may want to leave it loose!
Nike Tracksuit Black
The Nike Tracksuit in black looks a bit more sporty than the BOSS one and it's half the price (and even less with a Mainline Menswear voucher). The track top has a zip fastening and has the signature Nike logo etched across the left of the chest. The tracksuit pants have an elasticated waist making them super comfortable to wear and drawstring fastening. The elasticated cuffs give the tracksuit a nice edge.
Emporio Armani 2 Pack Lounge T-Shirts
A loungewear basic you need is plain t-shirts. These Emporio Armani T-Shirts are just £39 for the pair. The pack comes with 2 crew neck lounge t-shirts; one in a mid-tone grey and one in a deep navy colour. These t-shirts are great to wear with anything. Perfect to go with joggers, tracksuit pants, jeans, and shorts.
BOSS Bodywear Authentic Sweatshirt
This BOSS Bodywear Authentic Sweatshirt takes loungewear to the next level. It looks quite smart for loungewear and looks very stylish (and probably very comfortable!). It's available to buy at Mainline Menswear in sizes small to XX large. It's a lightweight sweatshirt with a colour block design with white stripes on the sleeves and a white BOSS logo in the middle. This sweatshirt would be great for many occasions including chilling at home, going on a date, and going to the pub or club for drinks with friends.
If you're in need of some new loungewear then be sure to check out Mainline Menswear. Make sure to check out the Mainline Menswear sale too so you can make savings of up to 40% off.