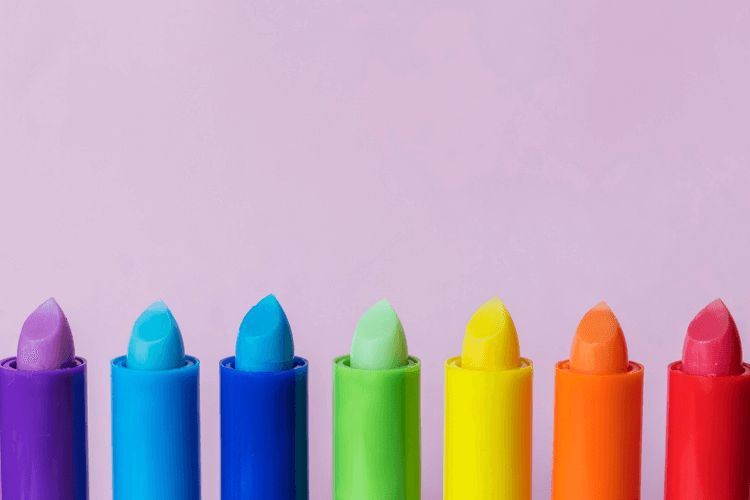 You'll Want to Spend a Little More on these 6 Charitable Beauty Brands
Sep 14, 2018
You're going to want to spend a little extra cash on these charitable beauty brands that are actively working to make the world a better place. They are giving back to their communities in a big way, so if you're a makeup lover who is conscious of different issues, you're going to want to pay attention to these brands. Whether you're passionate about human rights, social issues, or environmental issues, all of these beauty brands are fighting to make a difference.
Revolution Beauty
Revolution Beauty has recently launched their new campaign for the companies first unisex foundation. This campaign features 24 real people as their models, and there was no retouching or airbrushing of any of the photographs.
The models showcase different genders and ages that range between 24-90 years old. In addition, the campaign embraces a wide range of sizes, ethnicities, and abilites to make a point that everyone should feel welcome and included within the beauty community. Just a few of these models include Ashley Hawksworth, who is an executive assistant who has vitiligo and a hijabi vlogger named Azma Saeed. In addition, Natalie Lee is also apart of the campaign and is a body positive fashion blogger who set up the #WarriorWomanProject, which encourages women to celebrate their supposed 'imperfections'.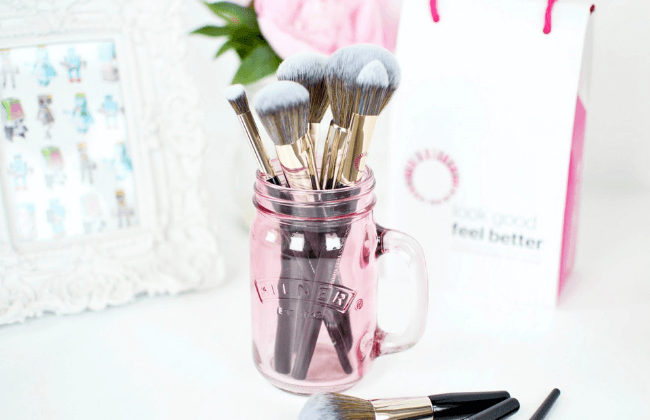 FeelUnique
First launched in 2005, Feelunique believes that everyone should have access to beauty, regardless of where you are, who you are, or how much you can spend. As the biggest online retailer in Europe, FeelUnique champions the Beauty Without Boundaries campaign. This campaign strives to share the positive power of beauty, which can connect people across cultures.
FeelUnique is proudly apart of the Look Good Feel Better Foundation, which was developed in 1989. This is a charitable organization that strives to give women the tools to look good and feel better about themselves during cancer treatments. This program specializes in teaching beauty techniques to help those with cancer manage the appearance-related side effects of treatment. The main goal of this program is to help people with cancer to regain a sense of normalcy when going through trying times.
MAC Cosmetics
MAC Cosmetics has a long history of creating a diverse line of makeup that people of all skin tones and types can use. One of MAC's most famous cosmetics, the Studio Fix Foundation, has 50 shades which means that people of all skin tones can find their perfect match.
The iconic makeup company also chose RuPaul, a famous drag queen and person of color, to be their first-ever Viva Glam spokesperson. Through this campaign, MAC managed to raise $380 million to raise awareness about HIV and AIDS at a time when it was largely misunderstood and underrepresented. In addition to this activism, MAC Cosmetics also funded a documentary about trans issues which celebrates their diverse community. This documentary, titled 'More than T', aired on Showtime and was produced by MAC and the MAC AIDS Fund. Also, in more recent years, MAC has donated over $1.3 million to fund different trans organizations across the country.
The Body Shop
The Body Shop truly goes above and beyond when it comes to giving back to the community as they are currently running several different campaigns. One such campaign is their 'Enrich Not Exploit Campaign' which works to create products that enrich, nourish, and uplift consumers and the environment. As apart of this campaign, The Body Shop has promised to never test on animals while also working to actively enrich the biodiversity of the planet.
Another noteworthy campaign is the 'Re-Wild the World Campaign' which promises to protect and regenerate natural habitats. The campaign actively fights against deforestation and the destruction of natural habitats. They are also working on environmental projects in Kyrgyzstan, Queensland, Nepal, India, Vietnam, Indonesia, Malaysia, and Tanzania.
GlossyBox
Founded in 2011, GlossyBox is a leading provider of luxury beauty samples and are committed to introducing customers to the most exciting brands from around the world. This beauty box does much more than just deliver products to your door - they also feature a ton of different products that are connected back to charitable organizations.
GlossyBox has been a huge advocate for the LGBTQ+ community, and have even featured a special box for Pride Month for the last four years. Sales of this box are donated back to the LGBT Foundation, and GlossyBox even led a huge fundraising day to benefit the charity. This foundation gives support regarding relationships, coming out, family issues, understanding legal rights, reporting hate crimes, and more! In addition, this foundation offers support groups, face-to-face counselling, and helplines that are dedicated to assisting queer people in need.
Lookfantastic
Lookfantastic has spearheaded the I Am Fantastic Movement, a campaign that is all about having the confidence to be yourself! This year, Lookfantastic is helping their customers feel more confident with over 600 brands to choose from. They also offer online interviews, How To's, beauty hacks, Q & A Videos, and more!
Lookfantastic also supports the Look Good Feel Better campaign with exclusive brush sets including those for blush, contour, complexion, powder, and more. This organization supports people who are going through cancer treatment by helping them manage the appearance-related side effects of cancer treatment. Just a few lessons that you can find through Look Good Feel Better includes skin care, nail care, cosmetics, wigs, turbans, styling, and more.