10 Ways to Avoid Fraud when Online Shopping
Sep 24, 2018
Online shopping has become very popular in the last decade! Most people prefer online shopping for its ease and convenience yet at the same time the risk of not receiving what they ordered is much higher. While shopping online is comfortable it also makes fraudulent activities so much easier and shoppers can easily get scammed if that are not careful. Below are 10 solid rules of thumb to help you avoid online shopping scams:
1. Investigate & Do Your Research
Often times customers will visit a website, search for the item they need and make a purchase immediately; this, of course, is only safe on secure, established e-commerce websites. Remember: never submit your personal information or purchase something from an unknown site. To eliminate all uncertainty, type the company's name into a search engine and read through past customer reviews. This will give you a good sense of whether the company has been involved with scams. You can also check for badges from consumer protection agencies through their official websites.
2. Consider How You Pay
The credit card is still a great method to pay with as it has significant fraud protection built in. However, in recent years credit card security breaches have become a regular occurrence. Therefore, it is better to use digital payment services like Apple Pay and Google Wallet as these are harder to hack than traditional credit cards.
3. Your Personal Information Should Stay Personal
Malicious websites and hackers continue to create ways to steal your personal information and use it against you. That's why it's important to keep in mind what information should remain personal, and what the company needs to complete your purchase. The only information a website needs is your credit card details, address, and phone number. Be suspicious of websites asking for information that normally is not needed to complete the purchase (including Social Security Number, date of birth, company information, etc).
4. Treat "Amazing Offers" with Skepticism
If an offer sounds too good to be true, it probably is. When shopping online, you should be suspicious of items on online shopping websites that come at an extremely good deal. One way that scammers attract the attention of online shoppers is by offering low-priced items on retail websites that don't have a reputation. One way to double check if a retailer is legitimate, is to see if they are featured on Codes.co.uk because we only offer voucher codes for trusted retailers.
5. Never Wire Money to Pay for a Purchase
Another important tip to keep in mind is to never pay for an online purchase with Bank Transfer, Western Union, or other forms of cash wiring. If a website only offers these types of payment methods, refrain from purchasing anything on that site.
6. Read Your Monthly Statements
It's important to check your bank statements for your debit card, credit card, and checking accounts on a regular basis to control any fraudulent charges. If you notice an unfamiliar charge or a suspicious withdrawal, promptly report it to your bank or card issuer.
7. Buy Only from Secured Sites
When shopping online, you should always be sure to check that the website you're purchasing from has a Secure Sockets Layer (SSL) encryption. Look for well-known security labels such as VeriSign and McAfee. The website should also have complete contact information, terms of use, and a privacy policies page.
8. Maximize Credit Card Protection Services
Even the most reliable-looking websites can't completely safeguard your personal information. If your credit card company offers a unique credit card number that you can use for specific sites, you should use it. If somebody gets ahold of your credit card information, they won't be able to use it anywhere else. If your credit card issuer doesn't have that kind of protection, find one that does for online purchases.
9. Avoid Confusing Refund Policies
An honest company will have a clear and easy-to-understand return policy. Fraudulent websites, on the other hand, will often have either no return policy or policies that are extremely difficult to understand. If you've noticed this, then it's best not to purchase any item or product on that site.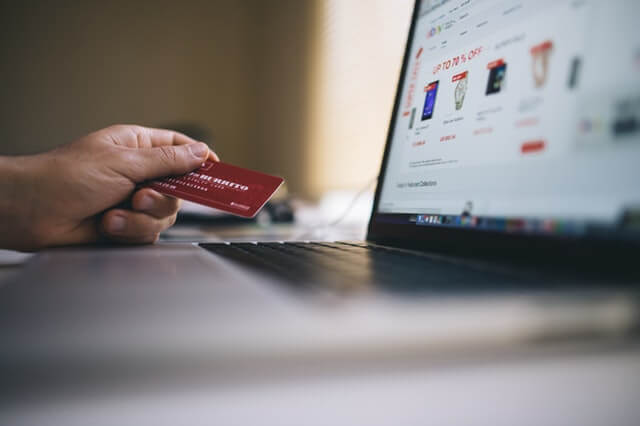 10. Pay Attention to Bad Reviews
Reviews are one of the easiest ways to recognize a fraudulent website. After all, the best indicator of a company or website is their past behavior. Just a few well-known review websites that you can utilize include Google, Yelp, or TrustPilot. You can also go to the Better Business Bureau for reviews to see if anyone has reported the site.